Casino
Biggest Canadian Casino Wins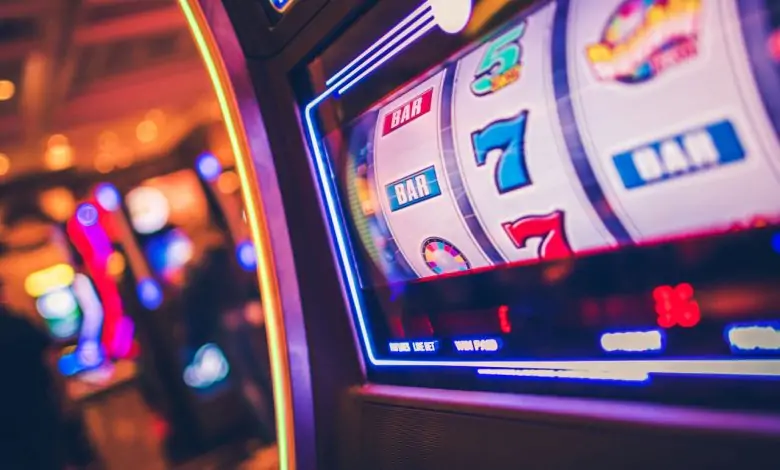 When you think about casinos, Canada might not be the first country that comes to mind. But Canadians love to try their luck with casino games, and they have taken home some big jackpots over the years. So, if you've ever wondered what type of jaw-dropping wins gamblers in Canadian casinos have won, read on to find out!
Mega Moolah's C$20 Million Payout
2019 was the last 'normal' year to many before the turbulent years that followed due to the pandemic. But to one Canadian gambler, the year was nothing short of a miracle. The player, known only as E.O., started the year with a jackpot of over C$20 million. The game that gave the payout? A popular slot game called the Mega Moolah.
This won't be the last time you hear about this particular slot game in this article. Mega Moolah has turned quite a few Canadians—and many others worldwide—into millionaires. In fact, if you take its 20 biggest jackpots, the total comes to around C$144.6 million. This makes the game one of the most lucrative casino games, with an average win of just over C$7 million. Moreover, over the years, 50% of Mega Moolah's victories have gone to Canada.
Mega Moolah's C$16.5 Million Victory
We weren't joking when we said Mega Moolah is big in Canada. A year later, in 2020, the slot game made yet another lucky player a millionaire. Though they decided to stay anonymous, they took home C$16.5 million—not a bad way to escape the pandemic and its lockdowns!
Mega Moolah Creates a Christmas Miracle
The above two are Mega Moolah's most extensive payouts. Still, they weren't the first time the slot turned a player into a millionaire. In late 2016, one Canadian man spent an evening playing the game and got a lucky strike to the tune of C$11 million, with the winning spin taking place just a month before Christmas. That's quite an excellent Christmas gift for the family, wouldn't you say?
Mega Moolah Strikes Again with a C$7.5 Million Win
Just a year earlier, in 2015, the slots machine paid out one of Canada's most significant mobile jackpots. One happy Vancouver resident whipped out their phone and placed a bet on the slot. The decision was a good one, as they won C$7.5 million.
Megabuck's C$5.8 Million
Mega Moolah and online casinos aren't the only way to become a millionaire in Canada. A casino in Niagara Falls made one Canadian player a millionaire in 2004 with a slot game called Megabucks. The payout was a whopping C$5.8 million. According to a CBC News article, the winner, Nick Hulst, spent only C$60 on the slot machine before the win. It was his 20th spin that turned him into a lucky winner.
Megabucks Strikes Again with a C$4.7 Million Victory
Megabucks might be another slots game aside from Mega Moolah that you should try. This time, the slot handed out C$4.7 million in a Toronto casino. The winner chose to stay anonymous, but the Woodbine Racetrack Casino shared the big news with the local newspaper in 2008.
Diamond Millions Hands Out C$2.5 Million
This aptly named slot machine turned an anonymous couple into millionaires at the Deerfoot Casino in Alberta. At the time, the C$2.5 million win was the biggest jackpot of its kind won in Alberta.
The Diamond Millions slot starts with a C$1 million jackpot that grows in three-dollar increments until someone wins. Having the jackpot climb up to C$2.5 million means people had been waiting for a win for quite some time.
King of Pop's C$1.8 Million Winning Tune
If the words "King of Pop" bring Michael Jackson to your mind, you wouldn't be wrong, as this is a slot game officially endorsed by the singer's estate. And in 2013, it turned one lucky gambler into a millionaire. The slot sang out C$1.8 million to a player named Kathryn. Similarly to the Megabucks winner, Kathryn only spent C$60 on the slot before hitting it big. Perhaps sixty is the new lucky number seven?
Mighty Millionaires & C$1 Million Victory
The next winner shows you don't always need to spend a lot of money to be lucky. The Fallsview Casino in Niagara Falls turned one gambler into a millionaire in just three minutes and C$20. Casida Polk played the Mighty Millionaires slot and landed a $1 million jackpot. The lucky winner put her winnings to good use, donating some of it to charity.
Progressive Blackjack Hands Out C$155.345
While slots feature heavily in the most significant wins, you can also hit it big with card games. Although most skilled players might win good money over the years, one Canadian won over C$150,000 in a single game. Scott Taylor played his favorite card game, Progressive Blackjack, and landed a hand with four aces, taking home the big prize.
Two Victories in Four Months
Although the big jackpots tend to make the news, one lucky gambler bagged two significant victories in a short span of time. Within four months, the player had first won C$72,650, followed by a C$13,900 payout. The lucky man from Alberta scored his winnings in a popular slot game, Avalon. It would be interesting to know if his luck continued after!
Who'll Be the Next Winner?
Canadian casinos have made many millionaires over the years. The above list shows that players have hit it big in online and offline casinos, mainly playing popular slot games, but your typical card games can also help you win. While there's no actual winning formula to casino games, you always want to choose a safe and regulated Canadian casino, such as those you can find through casinos.com. You'll need heaps of good luck and a sound strategy to play. If the stars align, you could be the next big winner and take your place on this list!