Celebrities
The Cinematic Soul: Deepan Boopathy's Visionary Journey.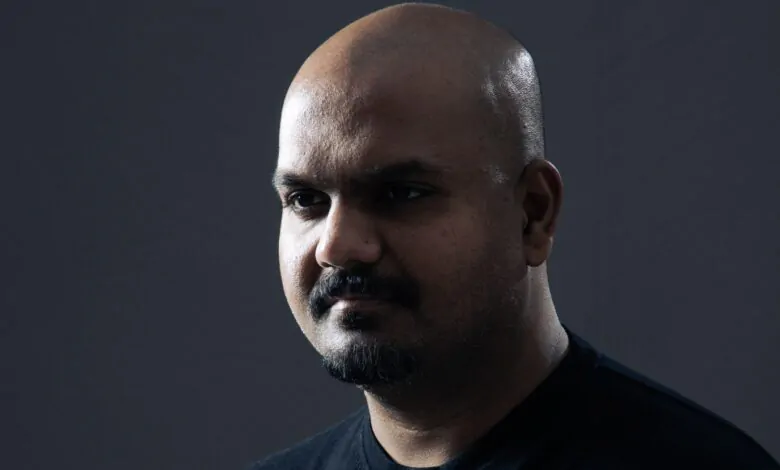 In the glittering world of Indian cinema, where creativity meets commerce, one name has been creating waves – Deepan Boopathy. As one of the top producers of Indian cinema, this Chennai-based film magnate has been the driving force behind many critically acclaimed and commercially successful films, with a keen eye for exceptional storytelling and an innate passion for cinema.
Deepan's initiation into the realm of cinema began in 2004 with the groundbreaking film "Manmadhan." Directed by A.J. Murugan, the film was more than just a debut for Deepan; it was a testament to his unique vision for storytelling. Challenging the traditional notions of cinematic narratives, "Manmadhan" not only caught the eye of audiences across the country but also established Boopathy as a force to be reckoned with in the industry.
However, Deepan was not one to rest on his laurels. In 2010, he collaborated with the esteemed director Gautham Menon for the romantic drama, "Vinnaithaandi Varuvaayaa." The film, revered for its poignant tale of love and longing, struck a chord with millions, further cementing Boopathy's reputation as a producer par excellence.
Over the years, the maestro's repertoire has grown both in volume and variety. Films like the suspense-filled "Puriyatha Puthir," the Telugu horror sensation "Pizza 2," and the thought-provoking "Maanaadu" underscore his versatility. The anticipation surrounding his forthcoming venture, "AAKKO" is palpable, with industry insiders and fans eagerly waiting to witness another stroke of his cinematic genius.
Digging deeper into Boopathy's filmography reveals an interesting pattern. Whether it's a psychological drama, an action-packed thriller, or an emotional romance, Deepan's productions always have a soul, a heartbeat. They not only entertain but also inspire introspection. This magic, as many in the industry acknowledge, comes from Deepan's instinctive understanding of the human psyche, his passion for exploring different facets of life, and his unyielding commitment to cinematic authenticity.
But it's not just his role as a producer that makes Deepan stand out. His contributions as an Executive Producer are equally commendable. Having played a pivotal role in the production of hits like "Vallavan," "Kaalai," and "Vaalu," Deepan showcases an impeccable ability to manage complex aspects of filmmaking, ensuring that projects are not only high on content but are also delivered on time, every time.
Beyond production, Deepan's entrepreneurial spirit has led him to venture into film distribution. With two decades in the industry, he has been at the forefront, championing independent cinema and ensuring that diverse narratives find their way to audiences across the globe. His distribution endeavours, backed by his vast experience, have been instrumental in shaping the distribution landscape of Indian cinema.
Rebel Studios and Rebel Audios, two of Deepan's entrepreneurial ventures, reflect his commitment to revolutionizing the world of entertainment. Rebel Studios has produced films that challenge the norms, while Rebel Audios has been setting new benchmarks in music production. The viral track "Periyar Kuthu" from Rebel Audios, which resonated with millions, is a testament to Deepan's ability to recognize and nurture talent.
With ownership of over 2400 digital IP rights, Deepan's influence in the cinematic universe extends far beyond production and distribution. He has an eagle eye for content that not only entertains but also educates and enlightens.
For someone who has been shaping the cinematic landscape for years, Deepan remains surprisingly grounded. His humility, combined with his vision, makes him an inspiration for many budding filmmakers. As we look ahead, one thing is certain: the world of Indian cinema is richer and brighter because of visionaries like Deepan Boopathy. As he gears up for his future projects, audiences around the world wait with bated breath, ready to be enthralled by his next masterpiece.