Business
Use a VA Loan Calculator to Get a Customized Monthly Payment Estimate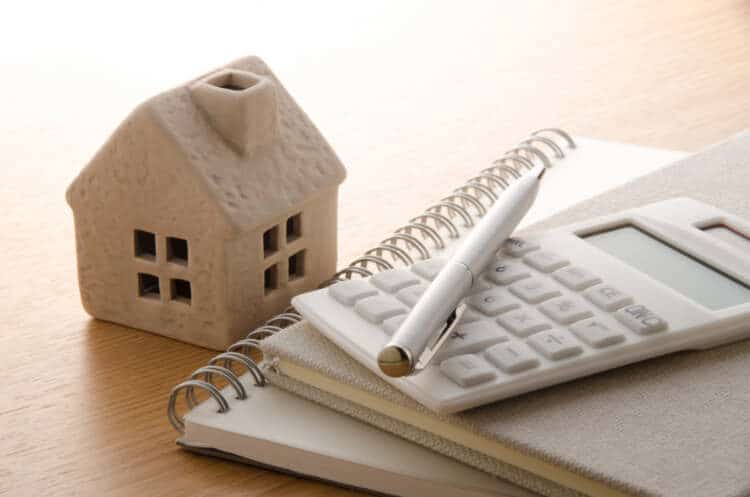 Veterans Affairs (VA) loans allow former service members to find or establish the home of their dreams for themselves and their families without a down payment. Creating that home depends on the monthly payments you can afford. Therefore, use a VA loan calculator from Security America Mortgage, a VA lender, before applying for a VA loan.
At a Glance, VA Loans Can Help You:
● Purchase the home, or primary residence, of your dreams in the location of your choice
● Refinance your current home mortgage to give you more financial security
● Build the home of your dreams in the style of your choice
● Renovate your home to accommodate your lifestyle
VA Loan Benefits:
● No down payment
● No private mortgage insurance (PMI)
● A lower-than-average interest rate
Security America Mortgage's VA loan calculator can help you estimate what you'll need to pay each month. With this knowledge, you can adjust your plans as needed so that your monthly payments hit that sweet spot. Home loans or purchase loans might seem complex, but a trusted VA lender can help guide you through the VA loan process.
Knowing that you can meet monthly payment requirements for a VA loan can give you peace of mind. A VA lender can also help you determine the best down payment amount to make your monthly VA mortgage payments even lower. When qualifying for a mortgage, the coe letter va, or Certificate of Eligibility, is a crucial document that verifies a veteran's eligibility for VA home loan benefits.
How is a VA Loan Calculator Different From a Mortgage Calculator?
A VA loan calculator considers the many unique factors that affect how you repay your loan over time. As a veteran, a surviving spouse, or an active service member, you may have to pay a VA funding fee, you may have exemptions based on state or type of service, or you may have a disability rating that affects your monthly VA mortgage payments. VA home loans typically offer more benefits and less additional costs than a traditional home loan or mortgage would.
Benefits of Using a VA Loan Calculator
The VA loan calculator offers a customized approach to determine your VA loan payment over time, the interest you will pay over the year, and the interest paid over the entire length of the loan's repayment. The information requested by the calculator will establish a guideline for the estimate given.
Reliable Information Regarding Your VA Loan Estimate
Security America Mortgage's VA loan calculator takes numbers from reports released by major financial institutions to help create the estimate given to each user. These numbers and averages may include some elements in the cost of living, the average interest rates, and what most states and counties ask for in fees.
View Your Finances at a Glance
Finances can seem complicated, but a VA mortgage calculator from a trusted VA lender can give those interested in a VA loan a visual representation of the loan's progress over time. With a dashboard to refer to, your application for a VA loan becomes much more accessible. You will know exactly what you need.
No Two Families Are Alike: Calculate Needs and Costs with a VA Loan Calculator
Your financial footprint is unique. You may have other financial commitments, a housing market with competitive buyers, or a credit score that could use some work. While the average home buyer might pay around $2,430 a month for a mortgage, your situation as a service member already sets you apart.
Security America Mortgage's VA loan calculator can examine some personal factors that might also change how much you can pay per month for housing.
VA Loan Factors
These factors include:
● Income
● Credit score
● Monthly financial requirements
The VA loan calculator will also assess the interest rate that you may have, as well as the monthly and yearly amortization schedules. This information will lead to an accurate VA loan payment estimate.
What is Amortization, and What Does It Mean for My VA Loans?
Amortization is the gradual decrease of monthly interest accumulated. Essentially, interest on your VA loan will lessen over time because you will make monthly payments toward the principal. The payments remain the same for your VA loans, and your interest rate stays the same, but the longer you have a loan, the more principal you will pay off with each monthly payment.
Provide Information to Get a Customized Monthly Payment Estimate
To start the estimate process in the VA loan calculator, you will need some basic information about your plans and how much they may cost, as well as some other pieces of personal information.
First, you must provide the estimated cost of the house, the renovation, or whatever else you plan on using the VA loan for. You will also have to provide the down payment you may want to put on your loan balance.
Why Do I Need a Down Payment on a VA Loan?
A VA loan provides those who have served with a means of acquiring a loan without having to make a down payment, the main VA loan benefit. No down payment is necessary, even for those who have VA loan limits. However, the ability to make a down payment will lower the monthly payment necessary to pay off the VA loan.
How to Pay Off Your VA Loan Quickly without a Down Payment
If you can't make a down payment but would still like to decrease the time needed to pay off your VA loan, consider paying more than the required amount each month. That additional money will go towards paying the principal of the VA loan, not merely interest. Since you won't be paying private mortgage insurance, and your interest rate will be lower due to the nature of the VA loan, the savings you accumulate can go straight toward paying your principal.
Other Numbers Needed for VA Loans
Other elements go into calculating your estimated monthly payment. These numbers will vary based on the person applying for the VA loan, their financial history, and some other factors.
Establishing an Interest Rate
Your interest rate will affect your estimated monthly payment. There are two sides to this: an annual percentage rate (APR) and a note rate. APR includes closing costs and fees.
While a lender can quote you an interest rate, the number is not set in stone until you sign the loan papers. VA lenders can typically offer a better interest rate than other lenders, and you can then apply those savings to paying the principal.
Finding Your Credit Score
Those with higher credit scores may receive a more attractive monthly payment estimate, a better interest rate, or a higher loan amount. VA loans do not have require a minimum credit score, however, and instead encourage a look at the user's complete financial profile.
Selecting a Loan Term
VA loans typically come with a 15-year term or a 30-year term, depending on need. Your loan term will determine how much you pay per month and how much interest you pay.
Military Type
Those applying will have to disclose if they are regular military, reserves or national guard, or surviving spouses.
VA Loan Type
Your VA loan can be used to cover a large number of expenses. A lender will want to know whether you're using that loan for a purchase or refinancing. While you can choose either, the VA funding fee will differ based on the type.
Specifics
Some specifics can help you with the VA funding fee, especially if your status exempts you from that fee. Those who have received a Purple Heart and their surviving spouses typically do not have to pay a VA funding fee. Members with a service-related disability also do not have to pay the VA funding fee.
Who Pays the VA Funding Fee
Everyone else who has either taken out a VA loan or does not qualify for an exemption must take it into account. That VA funding fee is paid to the Department of Veterans Affairs to keep the VA loan program running for future generations of service members. VA funding fee rates vary based on loan type and amount.
Property Taxes
VA loans require that borrowers pay local taxes on purchased property paid for with that loan. In most regions and counties, unpaid property taxes can lead to foreclosure. Some veterans might also be eligible for tax exemptions, depending on where they live and their service. Your annual property tax payment is a condition for your VA loan.
How Much Can I Apply For in a VA Loan?
You may wonder whether or not you have VA loan limits–and the answer depends on your entitlement. Those with full entitlement no longer have limits on loans. You may notice that your Certificate of Eligibility (COE) states that your basic entitlement is a certain number. What that means is that the VA will guarantee to your lender that they will pay that amount on loans defaulted that are under $144,000.
Who Has Full Entitlement for a VA Loan?
Those who take out their first VA loan typically have full entitlement. If VA loans have already been paid off and the property purchased with that loan was sold, then the full entitlement will be restored. Short sales paid in full also restore full entitlement.
Those with limits, or remaining entitlement, have active VA loans, still own the property purchased with their first VA loan, refinanced a VA loan into a non-VA loan, or had a foreclosure and did not repay the loan in full.
Check Out the VA Home Loan Affordability Calculator from Security America Mortgage
Security America Mortgage, a VA-approved lender, offers competitive interest rates for veterans, their families, and active service members. Before considering a mortgage loan, check to see if your lender offers a VA home loan, VA refinance loan or other VA loan that meets your needs. You'll save on your monthly mortgage payment and build financial security quickly.