Life Style
Creating The Ultimate Dream Team In A Senior Care Facility
Teamwork makes the dream work. A well-managed workforce is integral to any organization, especially within a senior or elder care franchise.
Each crew member has unique skills, talents, experiences, and expertise that can contribute significantly to providing safe, high-quality services for seniors.
However, these individual strengths must be utilized to create a genuinely effective squad.
Here are a few key areas you should focus on: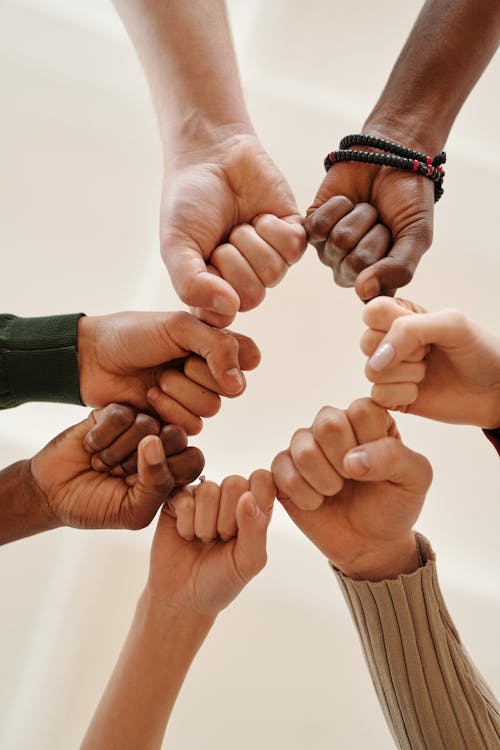 The Hiring Process
When creating a job description, you should be mindful of the tasks you need from your staff and outline them clearly.
You should also consider the necessary qualifications for each position and make sure that it is apparent in the job description what level of experience or education is expected. Additionally, it would be wise to include any applicable certifications needed for the role.
The interview process is essential in finding quality senior care consultants for your enterprise.
Questions should be tailored to each applicant so you can understand their skills, experiences, and personality accurately.
Be sure to ask open-ended questions to understand better how they think and work.
Having a few scenarios to which they must respond and give their opinions is also helpful.
This provides you with valuable insight into how they would handle situations in the workplace.
Employee Training
Ensuring new workforce members are trained on their assigned tasks is also vital.
For example, if a new hire is expected to care for older people, they must be taught how to properly assist with bathing, dressing, and other daily needs.
Workers should be instructed on how to safely lift and move senior individuals and use any necessary assistive equipment for mobility purposes.
Training should also include information about recognizing and responding appropriately to signs of discomfort or distress in residents.
All development sessions should include time for questions and feedback from the new hire so they can feel confident in their job responsibilities.
Finally, all personnel must receive regular refresher training throughout the year as needed. This will ensure that everyone involved in the care of patients is up-to-date on best practices, protocols, and methodology.
Through comprehensive studying and development, organizations can lay a solid foundation for providing respectful care to seniors. This will help create a safe and comfortable environment for all residents living in the facility.
Team Bonding
Team building activities can be a great way to strengthen relationships between staff members.
One example of a group-building activity is an outdoor adventure day, where individuals can complete challenging tasks such as orienteering, rock climbing, or even something simpler like walking together.
This experience allows the squad to learn more about each other while working together towards a common goal.
Another option could be an indoor game night, where they will divide into groups and compete against one another in board games or video games.
It's essential to make sure that everyone feels comfortable participating in the activities, so it may be beneficial to plan different activities to accommodate a variety of interests.
Development exercises, such as customer service or communication skills workshops, can also be educational. This event allows members to learn more about the company and its operations while developing their knowledge and skills in a collaborative environment.
These events are essential for strengthening bonds between staff and equipping them with the essential tools needed to perform better at work.
Performance Of Individual's
Performance reviews should be conducted at least twice a year, more frequently if necessary.
During the examination, discuss goals that were achieved and any areas where improvement is needed.
It's also vital to measure individual performance against team-wide goals and objectives. Provide clear feedback on how each individual can improve their job performance and offer support or resources to help them reach their goals.
It's also important during these reviews to recognize achievements and celebrate successes. Showing appreciation for hard work creates an open line of communication between the squad that helps foster collaboration and engagement.
In addition to regular performance reviews, the crew will need ongoing feedback about their progress toward achieving goals. This allows you to ensure everyone stays on track and addresses any issues that arise quickly.
Encourage the workers to give each other constructive feedback and give them the tools they need to do so effectively.
Finally, it's crucial to have a system to address conflicts in the squad. Developing an open and honest dialogue is critical to resolving any issues quickly and efficiently.
Establish ground rules for how disagreements will be handled, as well as procedures for dealing with difficult conversations or situations.
By clearly understanding how you expect people to handle conflict, you can ensure your troupe remains focused on achieving its goals.
Closing Thoughts
Home healthcare franchise managers can ensure employees work harmoniously by creating genuine respect and mutual trust. 
Workers should feel secure in their roles, treated fairly, and valued for their contributions. When the crew learns to understand each other's strengths and weaknesses, they are more likely to work collaboratively and effectively.
This, in turn, will result in better assistance towards the residents/ patients and improved overall satisfaction levels.